Stephanie's Journey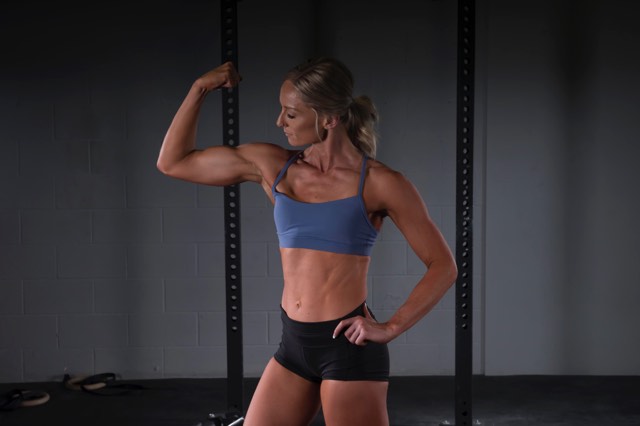 Growing up I struggled with accepting myself, physically and emotionally. From a young age I remember being self-conscious about my body and lacked confidence in myself in almost every other aspect of my life. In school, I was smart and played sports, but I never really found my place to "fit" in high school. It wasn't until I graduated, met my now fiancé, and became a member of the Fittwell team, that I truly saw value in myself.
I had been a member at Fittwell on and off for years. I attended the aerobic classes with my mom but never had an interest in lifting weights, at all. After a summer of consistently attending classes, I was offered a part time job working the front desk. With that came a personal training session and exercise plan tailored to me!
Fast forward 5 years and I can honestly say I am the best version of me that I have ever been, but the journey hasn't been linear. Since that first weight training program I have gained muscle mass, lost body fat, competed in a fitness competition, fell in love with my body, learned an insane amount about fitness and nutrition, and gained the confidence I have always lacked. I've also gained weight, went through increased periods of anxiety, struggled with my relationship with food, hated my body, and felt more lost than ever.
I've learned so much since I became invested in my own health, not only about the concepts of fitness and nutrition, but also about myself. I don't know where I'd be if I hadn't gotten that front desk reception job at Fittwell. Becoming a part of the team and engulfing myself in the fitness industry allowed me to change my lifestyle and to start viewing myself with some respect and self-admiration.
Thanks, Fittwell!