Get 2 months membership for $84
Starts July 13 – July 31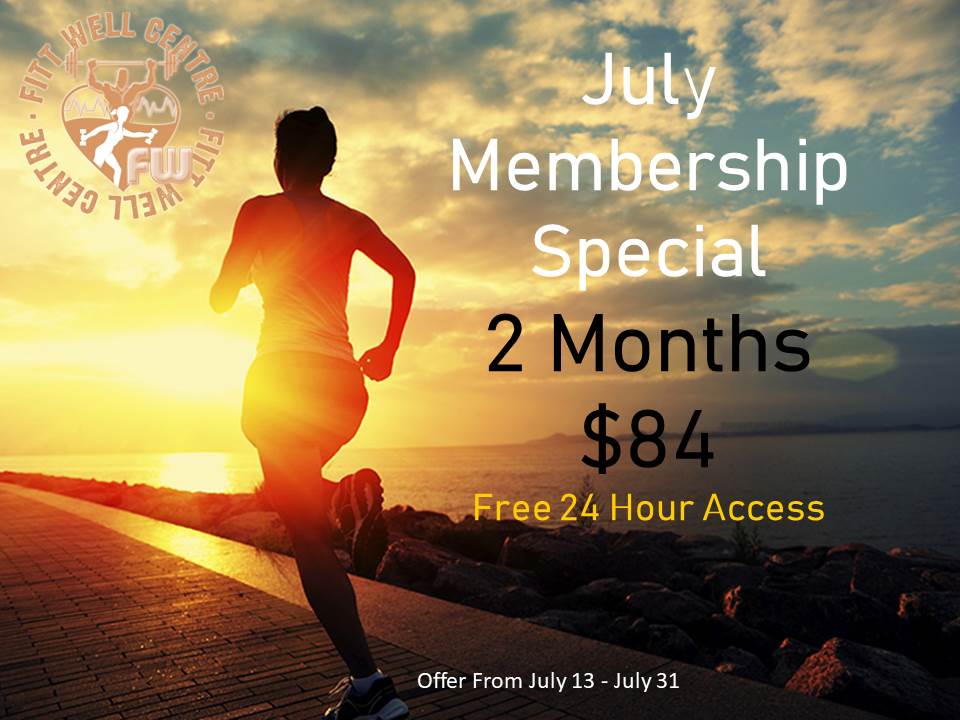 We Are Bringing Back Group Fitness Classes This July!
Indoor Cycling will be coming back on Tuesdays Starting July 14 at 5:30pm. We can allow a Maximum of 6 participants per class so make sure to sign up ahead of time here at the gym or by sending us a message on FB or IG.
We are also getting ready to host an outdoor class on Wednesdays at 5:30pm: Full Body Shred – 60 minute mix of cardio/abs & toning
Full Body Shred does not require sign up. If you are a member you may attend this class at no extra cost. For non Fittwell Members it is $10 per class.
We are excited to see there!
September Membership Special Is On Now!!
Receive: 3 Months Membership for $120
-Free 24 Hour Access
-$5 Fittbucks Coupon to use towards discounting future memberships or Supplements
-Access To A Variety of Fitness Classes
Valid until September 30