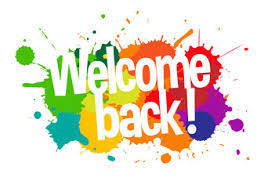 We are very excited to welcome you back to Fittwell Centre as of Friday, February 12 at 10am.
All memberships that were active when we Closed our doors in November will be reactivated with the amount of time you had remaining. In order to keep moving forward as a business and to avoid confusion we will not be making any exceptions to reactivation dates. All memberships will resume on Friday, February 12/21.
If you received an expiry email during the lockdown please feel free to disregard it. Everyone's active memberships have been set on hold during the entire time we have been shut down.

Please read over all required regulations below to ensure you are following protocols upon re-open:
–         Signing in at the front desk with first and last name is required upon entering the facility

–         Our capacity is 25% or 11 members at a time. We will not be requiring you to book an appointment to workout unless is becomes necessary. In order to avoid coming at a time when the gym is already at capacity, we ask that you avoid peak times. Peak times are: 12pm – 1pm & 4pm – 6pm

–         Please come ready to workout with everything on that you need and leave anything you do not need in your vehicle or at home. We understand that it is very cold outside so please do your best to come with minimal extras so we can avoid patrons lingering in the change rooms. No showering in the facility will be permitted and we also ask that you take your gym shoes home with you when you're done exercising

–         All Staff and Patrons must wear a mask at All times

–         Members and staff must stay 6 feet apart

–         Workout stations for weight machines will be marked off on the floor with green tape, Cardio will be marked off with signs. Only one member is allowed in a station at a time and you must only use one station at a time (no supersetting between multiple stations)

–         Please clean your station when you are done using it. Sanitizers and cloths will be available as usual
24 Hour Access will be available to qualifying members
No Group Fitness Classes
We are not able to offer group fitness classes at this time. As restrictions loosen we hope to be able to bring them back soon
Bike Rentals
We will be continuing to rent out some of our stationary spin bikes until group classes can resume. If you would like to rent a bike please contact us for more info.
We cannot wait to have you back! If you have questions please feel free to email us at candice.fittwell@gmail.com. Be patient with reply's as we are working very hard to make sure everything is ready for your return.