We Are Bringing Back Group Fitness Classes This September!
Indoor Cycling will continue on Tuesdays at 5:30pm. We will be adding more cycling classes as attendance increases.
Body Shred returns! This time we're indoors Wednesday, September 9 from 12:10pm – 12:50pm- 40 minute mix of cardio/abs & toning
We can allow a Maximum of 6 participants per class so make sure to sign up ahead of time here at the gym or by sending us a message on FB or IG.
Keep checking as we will be adding more classes throughout the month of September.
We are excited to see there!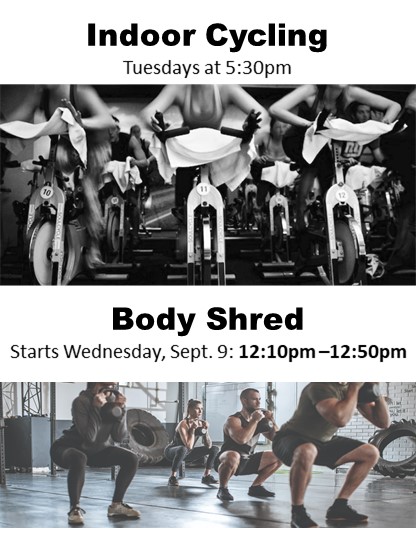 We are now offering an online fitness class option from home.
The fitness classes are through Fitness On Demand and it is easy to get signed up.
If you are interested and you are from Morden, Winkler and the surrounding area simply send us an email to candice.fittwell@gmail.com or if you are from Winnipeg or other areas in Manitoba send an email to mojowaz.fittwell@gmail.com requesting to receive the classes.
You can easily etransfer us your small monthly payment (you will NOT be automatically locked in for any future payments or added time). It is only $10/month plus GST with a Fittwell Gym Membership or $15/month plus GST as a stand alone or for non-members.
You will then be emailed a link for your sign in and be able to access a variety of classes immediately. There are so many to choose from! You can choose based on fitness level, type of class, duration. There is something for everyone here!
Give it a try and stay fit from home!